All products are added to your cart.
Pipe Tamper Butz-Choquin Black & White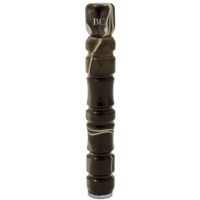 Related products
Pipe Mastro de Paja Dolce Vita Light 4
Smooth elegant briar pipe made by Mastro de Paja in Italy. Acrylic mouthpiece with 9 mm. filter.
Pipe Eriksen Compass Rustic
This pipe is a creation of Erik Nording. Trendy pipe for a short smoke. Briar bowl with a logo on the bottom, metal shank and a nylon mouthpiece, without filter.
Pipe Brebbia Bronze
Briar pipe in a metallic look made by Brebbia in Italy. Brown transparent mouthpiece with 9 mm. filter or without with the free converter.
Pipe Nording Valhalla Spigot 205
This is a brand new pipe made by Erik Nording in Denmark. Rusticated briar pipe with a metal application. Acrylic mouthpiece, 9 mm. filter.